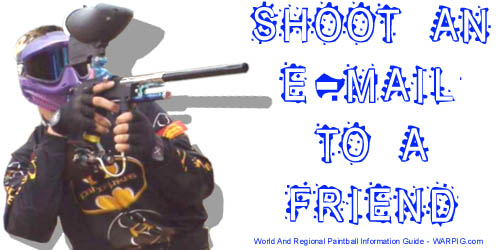 Fill out the form below to e-mail your friend the address of the World And Regional Paintball Information Guide page you were just reading.
Your Name:

Your E-Mail Address:(Example: pig@warpig.com)

Your Friend's E-Mail Address:

Comments to include in the e-mail:

Copyright (c) 2000 Corinthian Media Services. All Rights Reserved.
NOTE: Your IP Address and identification information will be included in the e-mail you send.