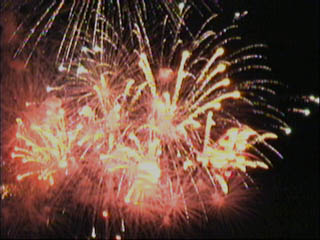 Paul Bollenbach, better known to many by his nickname "PGP", proposed to Shellie Prucnal in the first minutes of the year 2000.

Bollenbach is the captain of the Jacksonville Warriors paintball team, former service manager for Pro Team Products, and currently a partner in Diablo Direct, managing the Florida distribution center.

Bollenbach and Prucnal had been dating for over four years at the time of the proposal and "When is Paul going to pop the question?" was a phrase uttered at several paintball events in 1999. At an informal dinner consisting of more than 30 various people from the paintball industry, held during the 1999 NPPL World Cup, Diablo Direct president Craig Miller charged the group with a specific task - "Tell Paul to marry the girl."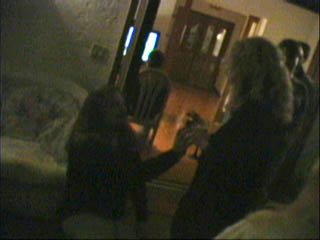 Bollenbach's mind was already on that path, and in the fall he was researching, and shopping for diamonds, finally purchasing a custom set solitaire.
At a private New Year's Eve party in Flager Beach Florida, Paul and Shellie were amongst friends celebrating the coming millennium, and enjoying the city fireworks display reflected off the water of Florida's Intracoastal Waterway. As the fireworks finished, Forest Hatcher of Pro Team Products raised a toast to the group of friends, and the new year.
Bollenbach followed with his own toast. As a paintball player, he had set a goal of working in the paintball industry. This went from running a field to working for ProTeam to opening Atlantic Paintball, and then merging Atlantic into Diablo Direct. He thanked the friends who had supported and encouraged him through this, and then thanked Prucnal, dropping to one knee asking for her hand in marriage.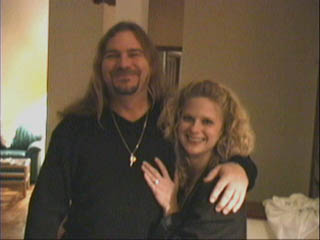 Prucnal was taken by surprise, and answered a tear filled "yes". The couple is now planning a late fall 1999 wedding. Prucnal made a point of recording the following statement for the WARPIG.com archives - "This is official documentation that I will never stop Paul from playing paintball".

Bill and Dawn Mills of WARPIG would like to wish Paul and Shellie a prosperous new year, and a lifetime of happiness together.