Check all scheduled paintball events in the
PAINTBALL
SCHEDULE

Recreational Paintball discussion forums
SCENARIO Talk

Scenario Game
FAQ
by Steve Cramner

Scenario Game
OVERVIEW
by Bret Golihew

Attack & Evasion
by Aaron Marcum

We Signed Up for WHAT?!?
by Capitol Punishment

How to Join a Scenario Team
by John Phelan

Commentary & Articles
Sniping Articles, new player FAQs and more!
Action Pursuit Paintball
Greeley, CO
Official Website
EMR Paintball
Official Website
The Bash
Eaton, OH
Official Website
West Point
Official Website
Big Game Website
Black Cat Productions
Official Website
Bounty Hunters (New York)
Official Website
Mackz Xtreme Sportz
Official Website
Mad Ivan
Official Website
Taw Paintball
Official Website
Viper Scenario Games
Official Website
Wayne Dollack Games
Official Website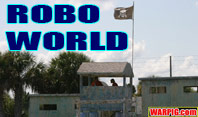 Roboworld

Duncans Paintball brought the Roboworld scenario game to Hurricane Paintball in Central Florida.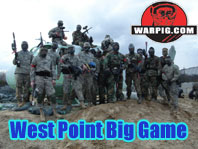 West Point Big Game Coming Up

U.S. Military Academy paintball team readies for 2007 Fall Big Game to be held in September.
PigTV - MXS Spartan Project

MXS returned to the Camp Blanding MOUT Site. Get a look at the action - and the Segway tank on the move in this 26 minute PigTV episode.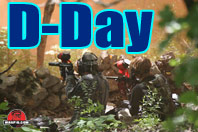 D-Day 2007

Paintball players and WW-II history buffs from around the world gathered in Wayondotte, OK for D-Day 2007.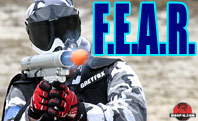 FEAR

Viper Scenarios headed to Camp Blanding in Florida for a MOUT scenario showdown between Special Ops Paintball and Smart Parts.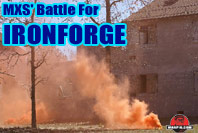 Battle For Ironforge

MXS hit Florida again in full force to rev up the southeastern 2007 scenario season with The Battle for Iron Forge at Camp Blanding.
BAT 21

Duncan Games used history and golf to inspire the BAT 21 scenario game at Disaster Sports Paintball in Kissimmee, FL.
Joining a Scenario Team

Starting scenario play is easy but finding the right team for you to join isn't as simple as it may seem.
Spartan Project at Blanding

For the first days of the 2006 Memorial Day weekend, the Camp Blanding MOUT site was once again opened for scenario Paintball. For event producers, Mackz Extreme Sportz, the Spartan Project marked their third scenario game to be held at Blanding.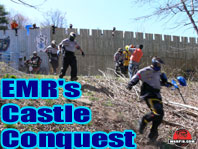 Castle Conquest 2006

Two teams, one vastly larger in number, in fair New Milford, where we lay our scene; from a ten-year grudge break new attack, where blue Marbalizer makes castle walls unclean...
Long Island Annual Big Game

2003
2002
2001
2000

Monster Game III

2001

National Pro Shop

1998
1999

Paintball Sam Toys for Tots

1998

Paintball Command

2001

Shatnerball II

2003

West Point
2007


BlackCat Productions

An American Nightmare Pre-game

D-Day

2007 - D-Day
2001 - D-Day

Duncan's Games
2006 - Bat 21

EMR Paintball

Official Website
2006 - Castle Conquest XXI
2000 - Castle Conquest IX

Hurricane Paintball Park

Official Website
2006 - Underworld
2005 - Kong Island
2005 - Country vs. Heavy Metal

Last Blast

Official Website
2000 - Clash of the Titans

Mackz Xtreme Sportz

Official Website
2007 - Blanding - Battle for Iron Forge
2006 - Blanding - Spartan Project
2003 - Fallout
2001 - Bermuda Triangle
2001 - Camp Blanding
Starke, FL
2000 - GBU

Viper Enterprises

Official Website
2007 - F.E.A.R.
Road Warriors
2002 - Twilight Zone VI
2001 - T-Rev VII
1998 - T-Rev IV

Wayne Dollack Games

Official Website
2001 - Corporate Wars
2000 - Battle for Earth
2000 - Aurora
1998 - Fools Gold
1998 - Boxwood Green
1998 - Tour Of Duty
1998 - Aliens
1997 - Area 51