Raven's New Premium "Morphion" Hand Protection
These gloves have been created for a remarkable upgrade in protection, flexibility and function.
MSRP: $32.95
Colors: red, silver/black, green, blue
FEATURES: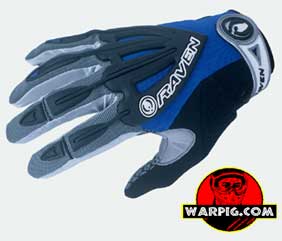 Breathable Spandex

Sonic Welded Flexible Bio Form Protection

Wrist support- Form fitting "Airprene"

Terry cloth Moisture Wipe on Thumb

Rubberized Reactor Flex Velcro Closure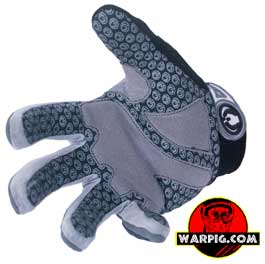 Interior Washable Synthetic Suede

Exterior Bio Grip with Rubberized Pad Print

Vital Area Gel Fill Padded Palm Protection

Pre-Curved Form

Removable Trigger Fingers - for greater trigger control, the index and middle fingers have cut points that allow the user to cut above these lines to create "1/2 fingers" for these two fingers. The reinforced stitching here will prevent the material from fraying after it has been cut.