Navigate with mouse by dragging with the left mouse button to turn or move. Look up or down by dragging with the right mouse button. After clicking the mouse once on the virtual field you may also navigate with the keyboard arrow keys for movement or period and comma to for turning.
2007 JT USA College and High School Paintball National Championships
Field Previews
April 20-22 , 2007, Xdrenalin Zone, Dallas, TX
All event fields will utilize the same layouts of Sup'Air bunkers. For a printable grid-layout map, click here.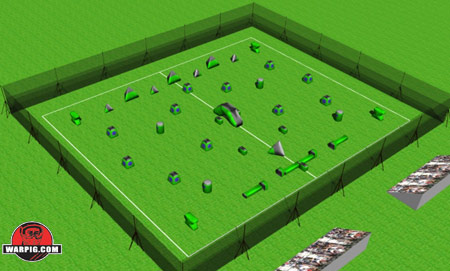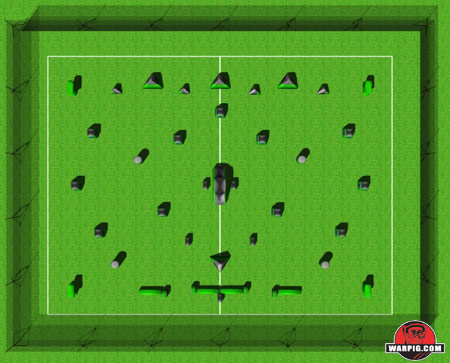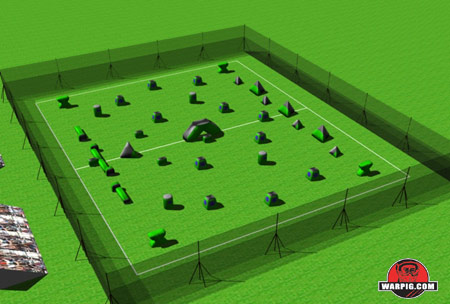 WARPIG.com Field Preview Illustrations are based on field maps provided by NCPA, and Sup'Air's published bunker dimensions. On-site variance may occur due to set up error, unplanned field changes or variance in scale. Bunker colors and graphics are for illustrative purposes only.