NPPL Tampa
Field Previews
May 11-13 , 2007, Tampa, FL
Field 2 - JT Field - Pro and Divisional games.
All event fields utilize Sup'Air bunkers. For printable grid-layout maps, click here.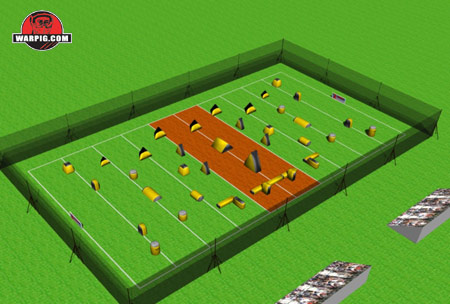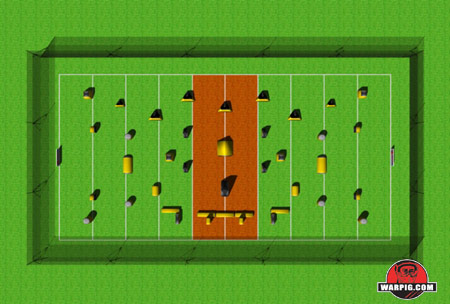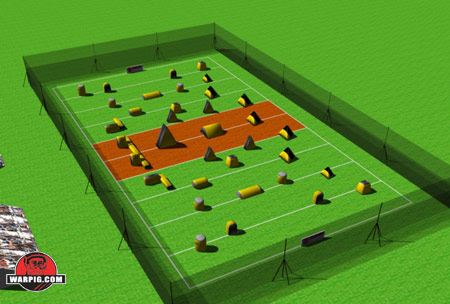 WARPIG.com Field Preview Illustrations are based on NPPL's published field maps, and Sup'Air's published bunker dimensions. On-site variance may occur due to set up error, unplanned field changes or variance in scale. Bunker colors and graphics are for illustrative purposes only.