PSP Paintball World Cup
Field Previews
Oct 24-28, 2007
Disney's Wide World of Sports
Kissimmee, FL
This field layout will be used for the NXL round 1 ONLY.
If you are not on an NXL professional team you will NOT be playing on this field layout.
All event fields utilize Sup'Air bunkers.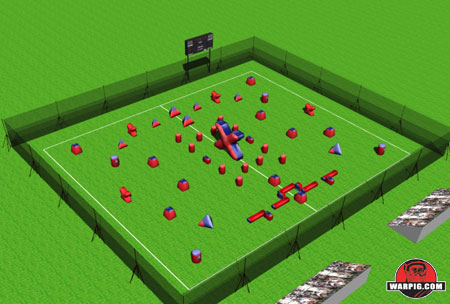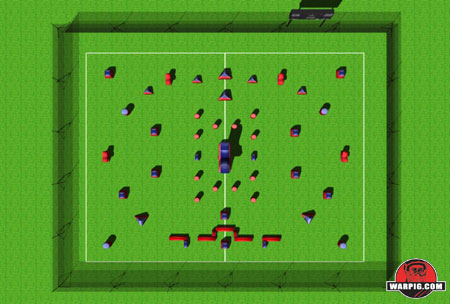 WARPIG.com Field Preview Illustrations are based on NXL map, and Sup'Air's published bunker dimensions. On-site variance may occur due to set up error, unplanned field changes or variance in scale. Bunker colors and graphics are for illustrative purposes only.