PSP Paintball World Cup
Field Previews
Oct 24-28, 2007
Disney's Wide World of Sports
Kissimmee, FL
This field layout will be used for the NXL rounds 2 and 3 ONLY.
If you are not on an NXL professional team you will NOT be playing on this field layout at World Cup.
This layout will also be used at CFOA X-Ball event #4 September 8&9.
All event fields utilize Sup'Air bunkers.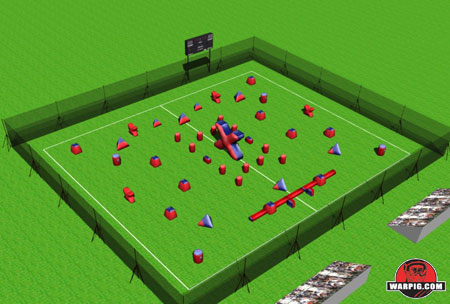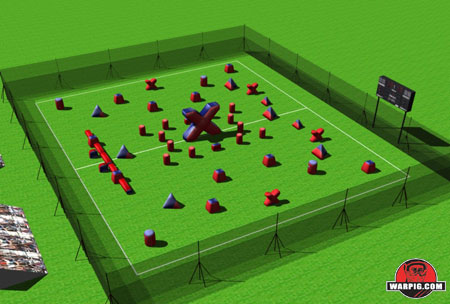 WARPIG.com Field Preview Illustrations are based on NXL map, and Sup'Air's published bunker dimensions. On-site variance may occur due to set up error, unplanned field changes or variance in scale. Bunker colors and graphics are for illustrative purposes only.